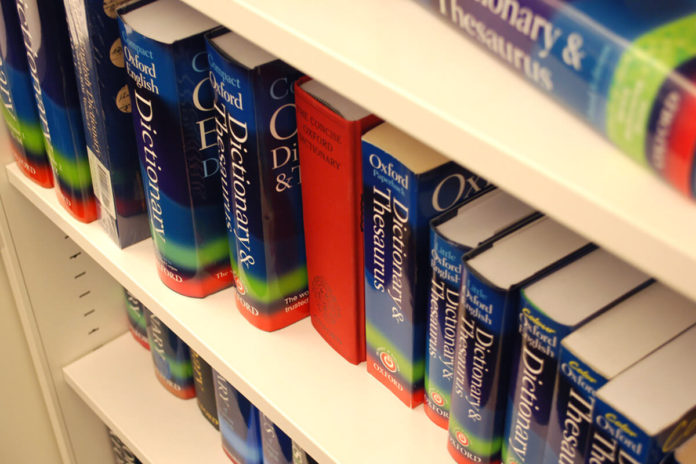 What makes a good Hungarian-English Dictionary?
All language learners need a good dictionary every now and then. But wait a second: how do we define the term "good dictionary"? How good is an English-Hungarian dictionary supposed to be? How can you differentiate between real gold and "fool's gold"?
First of all, a good dictionary is easy to use. You can find the words, expressions that you are looking for quickly, and you can easily distinguish among several words meaning the same thing. You can do this because the dictionary offers the Hungarian words according to the frequency of usage, from most common to least common. This makes possible for the language learners to choose the most popular form of the word without anybody helping them.
Secondly, a good dictionary has lots of examples of Hungarian word-usage, and a large vocabulary. If you don't get to feel the meaning of the new word at once, looking at these examples are a good way to clarify it.
Thirdly, it helps the language-learner with the right pronunciation of new words. It can help you by offering a phonetic transcription of each word using the International Phonetic Alphabet (IPA), or giving you an audio pronunciation of the Hungarian word. The best dictionaries offer you both.

Now, let's have a look at the Hungarian-English dictionaries available at the moment:
This is my personal favorite. It is a true community-based dictionary, which means that community-users edit its entries.
+ It is a two-way dictionary, it has an English-Hungarian and a Hungarian-English part as well.
+ You can listen to the pronunciation of the words.
– Unfortunately the Hungarian audio uses text-to-speech software, so it isn't native pronunciation, and the intonation is weird sometimes.
+ You can register and contribute to the dictionary entries.
+ You can learn Hungarian idioms, proverbs, collocations.
This is an online translator-dictionary hybrid.
+ You can use it to translate a single word, and more sentences as well.
+ It recognizes a lot of English phrases and idioms.
– Unfortunately it doesn't have Hungarian pronounciation of words (though it does have English).
Another online translator-dictionary hybrid.
+ You can use it to translate a single word, and more sentences as well.
+ The translation is good for a lot of idioms.
+ It has Hungarian audio pronunciation for the words.
– Unfortunately the Hungarian audio uses text-to-speech software, so it isn't native pronunciation. I don't recommend to use it for learning pronounciation.
– Only the English words have phonetic transcriptions, the Hungarian ones don't.
It has a clear, user-friendly search-bar without any other texts, pictures that can draw your attention away from what you are looking for.
+ Its interface isn't as crowded as the other dictionaries'.
+ You can choose whether you want an exact match of the word, or an approximate.
– It doesn't help you with the pronunciation at all, no phonetic transcript, no audio.
– When the "exact match" field is ticked, it doesn't find idioms.
This dictionary is made by a company that produces e-book readers and translation software.
– Crowded interface, many advertisements.
+ Besides of translating a word into Hungarian, it also classifies it as a part of speech.
– It doesn't offer any help with the pronounciation.
– It didn't recognize the idiom "over my dead body" (I was using this idiom as a test, all the other dictionaries could translate it right).
A new arrival on palette of Hungarian-English dictionaries, it has just appeared.
+ Blab-la is a name worth being remembered when speaking about language-learning products. Dictionaries by Blab.la are usually good quality.
+ Just like Sztaki, it also uses a community made of language-learners and native speakers to improve the dictionary entries. You can register and become part of this community.
– It also uses text-to-speech, but it is one of the best. You can use it for learning pronunciation.
+ It gives several meanings of an English word in Hungarian. Beside the Hungarian meaning it is always given, what part of speech that is. It also has example sentences, with audio pronunciation.
To sum it up, there isn't such thing as a perfect, free, online English-Hungarian dictionary. However there are dictionaries that are near perfect.
If you are learning Hungarian, I recommend using the Sztaki English-Hungarian dictionary, and the Blab.la dictionary. Both dictionaries cover wide Hungarian vocabulary, come with sample sentences, audio pronunciations, and related words. They both are under constant revision by a linguist community.
If you would like to hear a Hungarian word pronounced by native audio speakers, I recommend using Forvo. Just type any Hungarian word into the search bar, and listen to various pronunciations uploaded by native speakers.
Did you find this post interesting? Please share it with your friends, so that they could make use of it, too! You can do it below: