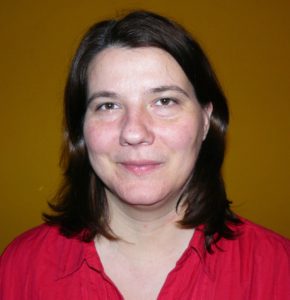 Welcome to my site! Are you thinking about learning Hungarian? You're at the best place. Let me introduce myself:
My name is Réka Varga, I am a native, qualified Hungarian teacher living in Budapest, the capital
city of Hungary. I have tried many different professions during my life, but all of them had in common working with people and using different languages.
My mother tongue is Hungarian. I am fluent in English and Romanian, and I understand German and Italian. I have great empathy for my students as I am a language learner myself. In my classes, there is no such thing as a silly question or mistake. All mistakes are welcome, as they help you improve.
I am a mother of two beautiful children, from whom I learned a lot regarding language learning. Children have all the answers: if you want to learn a foreign language, try to act as they do. They use instinctively the best techniques: advance in small steps, repeat a lot, imitate, and apply everything they learn at once. They are not afraid to make mistakes, and as time goes by they get better and better. They have no clue about grammar, yet they can use the language correctly.
I have graduated Bucharest University with specialization Hungarian-English. If you would like to learn Hungarian or improve your language skills, do not hesitate to contact me. I have several years experience teaching all age groups. I was a school teacher for 5 years, also taught in language schools in Budapest and privately.
I believe that language learning can be a fantastic journey that opens a new world in front of you. How about me being your guide?