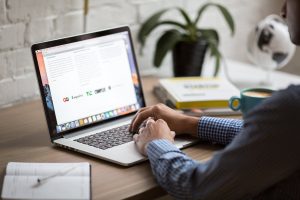 Taking lessons from a native, qualified teacher is an excellent way to learn a language. I'll assess your current level of language skills, and offer you a personalized advancement plan based on your needs.
Are you planning a short trip to Hungary? Do you need to know the basics of the language? Or are you an advanced student who needs some clarification in grammar? Do you want to practice speaking? Whatever the case is, I can offer you my help.
You can take the lessons in the privacy of your home, via Zoom or any other video chatting service.
You can learn from the comfort of your home, whenever you want to. The Hungarian lessons are personalized according to your needs.  You can get full attention with one on one lessons.
You can learn at your own pace without the need to conform to a class, and without commuting.

So, if you want want to improve your skills with a native Hungarian teacher, you should do it now.
Do you really want to learn? If your answer is yes, that can make a huge difference. Don't hesitate, contact me: info@howtolearnhungarian.com